| | | | | |
| --- | --- | --- | --- | --- |
| | | E-Minimaxes | | |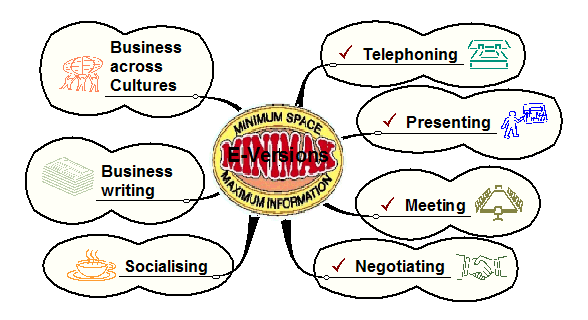 Checked items are available now. Unchecked items are work in progress and will be published shortly. Watch this space!
E-Minimaxes are electronic versions of the concertina-shaped laminated publications written by Bob Dignen and Jeremy Comfort of York Associates. These materials have been developed with NGB to include narrative audio as well as a range of self-study exercises to practise relevant language in different skills:
Currently, Telephoning, Meetings, Presentations and Negotiations are available. Work in progress includes Socialising, Business Writing and Business across Cultures. Development of these titles is being supported financially by Henkel AG, Germany, who have received site licenses for in-house training. Other titles may follow if we can get funding.
Demos and details of how to get access to the full products will be accessible through links above.
Please contact me on the link below if you are interested in buying a license.

Please send your comments to Norbert G. Berger. This document was updated 14/03/2003.